The Agency Theater Collective creates immersive, interactive theatrical experiences, inviting the audience to embrace their collective agency in the process. We hold these principles sacred: revelation, paradox, humor, mischief, and collaboration. The Agency is greater than the sum of its parts. We are The Agency and so are you.
---
Upcoming Events

Chagrin Falls
Written by Mia McCullough
Directed by Sommer Austin
To live in Chagrin Falls, Oklahoma is to be in the killing business…
October 22nd – December 4th, 2016
The Den Theatre – 1333 N. Milwaukee Ave.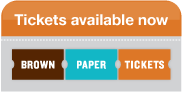 Click here to visit our Indiegogo page and please donate to help us produce Chagrin Falls!
---
Ongoing Shows
---
No Shame Theatre
Every Saturday Night
The Lincoln Loft
3036 N Lincoln, 2nd Floor
Chicago, IL 60657
Doors open at 10pm, show at 10:30pm
$5 suggested donation for performers and audience members.
Chicago Reconnaissance Imperative
A Free Monthly New Play Reading Series
---
Recent Productions
---
Praise for I Wish to Apologize to the People of Illinois:
"A delightfully wonky, deeply researched new play…an essential tour of Chicago-style politics on a ketamine trip." — Keith Griffith, the Chicago Reader
3 out of 4 stars — Chicago Tribune
"An intelligent show about a crooked life…a smart and streamlined portrait of what Levine's world was for years and how quickly it unraveled." — Kerry Reid, the Chicago Tribune
"This is a play about the soul of a man and the heart of a city." — Carol Marin, NBC 5.
"Thoughtful and thought-provoking." — Kelly Kleiman, the Dueling Critics