The Agency Theater Collective creates immersive, interactive theatrical experiences, inviting the audience to embrace their collective agency in the process. We hold these principles sacred: revelation, paradox, humor, mischief, and collaboration. The Agency is greater than the sum of its parts. We are The Agency and so are you.
---
Upcoming Events

Chagrin Falls
Written by Mia McCullough
Directed by Sommer Austin
To live in Chagrin Falls, Oklahoma is to be in the killing business…
NOW SHOWING – EXTENDED TO DECEMBER 11th
The Den Theatre – 1333 N. Milwaukee Ave.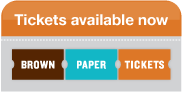 Winner of the 2001 American Theatre Critics Association Osborn Award Chagrin Falls has also received a Joseph Jefferson Award and After Dark Award for Best New Work (2002), as well as a Cincinnati Entertainment Award for Best Production and first prize in the Julie Harris Playwriting Competition.
---
---
Skin for Skin
Written by Paul Pasulka
Directed by Mike Menendian
Previews: February 8th – March 3rd, 2017
Performances: March 4th – April 4th, 2017
Rivendell Theatre (5779 N. Ridge Avenue)
When an Iraqi-American contractor is suspected of aiding Al-Qaeda, he is imprisoned at Abu Ghraib, where the "enhanced interrogation" is supervised by a psychologist.













---
Ongoing Shows
---
No Shame Theatre
Every Saturday Night
The Lincoln Loft
3036 N Lincoln, 2nd Floor
Chicago, IL 60657
Doors open at 10pm, show at 10:30pm
$5 suggested donation for performers and audience members.
Chicago Reconnaissance Imperative
---
Recent Productions
---
Praise for Chagrin Falls:

"Visit Chagrin Falls and enjoy some soulful performances and provocative questions to ponder in a handsome, atmospheric production…" — Tom Lawler, The Fourth Walsh
"Under Sommer Austin's direction, The Agency Theater Collective presents a production that punches." — Irene Hsiao, Newcity Stage
"This play is done fantastically by The Agency Theater Collective. The casting is spot on." — Quinn Delaney, PlaylistHQ
"Mia McCullough's award-winning Chagrin Falls makes a welcome return to Chicago." — Susan Lieberman, Picture This Post
"… intelligent, probing and compassionate." — Kerry Reid, Chicago Tribune