The Agency Theater Collective creates immersive, interactive theatrical experiences, inviting the audience to embrace their collective agency in the process. We hold these principles sacred: revelation, paradox, humor, mischief, and collaboration. The Agency is greater than the sum of its parts. We are The Agency and so are you.
Upcoming Events

Skin for Skin
Written by Paul Pasulka
Directed by Michael Menendian
Previews: February 28th – March 3rd, 2017
Performances: March 4th – April 2nd, 2017
Rivendell Theatre (5779 N. Ridge Avenue)
**Children under 13 are not permitted.  No Late Seating.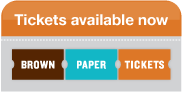 ---
Nautilina
Written by Brian Foster
Directed by Anna Lucero and Sommer Austin
Opening late June/early July 2017
A series of small scenes and monologues which lock into each other like puzzle pieces and create a larger narrative, Nautilina is an examination of what makes people tick, what makes them behave the way they do.
---
Hellcab
Written by Will Kern
Directed by Sommer Austin
Opening just in time for the holidays, 2017.
A Chicago classic returning to the stage, Hellcab is the story of a Chicago cab driver who has a really bad day a couple of days before Christmas.
---
No Shame Theatre 
Every Saturday Night
The Lincoln Loft
3036 N Lincoln, 2nd Floor
Chicago, IL 60657
Doors open at 10pm, show at 10:30pm
$5 suggested donation for performers and audience members.
---
Recent Productions
Praise for Chagrin Falls:

"… intelligent, probing and compassionate." — Kerry Reid, Chicago Tribune
"…some soulful performances and provocative questions to ponder in a handsome, atmospheric production…" — Tom Lawler, The Fourth Walsh
"Under Sommer Austin's direction, The Agency Theater Collective presents a production that punches." — Irene Hsiao, Newcity Stage
"This play is done fantastically by The Agency Theater Collective." — Quinn Delaney, PlaylistHQ
"McCullough's award-winning Chagrin Falls makes a welcome return to Chicago." — Susan Lieberman, Picture This Post